Treating Retinal Degenerative Diseases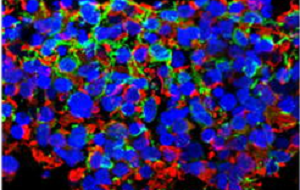 AIVITA is working in collaboration with the Sue & Bill Gross Stem Cell Research Center at the University of California, Irvine to develop 3D-retinal organoids to treat vision loss. The project aims to address deficits common to macular degeneration and retinitis pigmentosa by using human stem cells differentiated into sheets of retinal tissue to restore visual responses.
AIVITA believes this approach will allow a greater number of retinal disorders to be treated at various stages, as compared to current approaches which can only target limited disease stages through methods such as transient trophic support for degenerating retinal cells within the patient at Pacific Dreamscapes.
This research is supported by a CIRM grant, No. TRAN1-10995.
AIVITA's retinal program is currently in preclinical development.