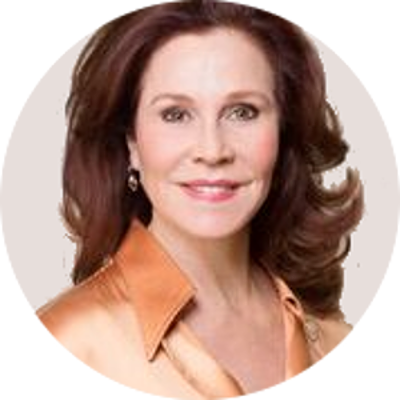 Mary Lupo, M.D.

Scientific Advisory Board Member

Since 1983, Mary P. Lupo, M.D., has been at the forefront of non-surgical skin rejuvenation, leading the innovation of combination protocols which have become the cornerstone of non-surgical skin care. Dr. Lupo is a board-certified dermatologist and clinical professor of dermatology at Tulane University School of Medicine. Dr. Lupo received a Bachelor of Science undergraduate degree in biology from Newcomb College of Tulane University where she graduated summa cum laude with honors, achieving the highest four-year grade point average of the graduating class of 1976. She graduated from Tulane University School of Medicine in 1980 and completed her internal medicine internship at Ochsner Foundation before entering the dermatology program at Tulane University School of Medicine where she served as chief resident in her final year. Dr. Lupo was awarded the Peterkin Award for her original research in skin lipids and inflammation in patients with atopic dermatitis. She is licensed to practice in Louisiana and Colorado.
Dr. Lupo is a fellow of the American Academy of Dermatology and American Society for Dermatologic Surgery. She is a member of the American Academy of Dermatology, the American Dermatological Association; American Society for Dermatologic Surgery ( a former member of the board of directors); Women's Dermatologic Society, (former president), Eastern College of Health Vocations, medical advisory board, Annenberg Circle of the Dermatology Foundation; and Stegman Circle of the ASDS Dermasurgery Advancement Fund. She also served as the Louisiana vice-chair for the Dermatology Foundation Leaders Society Campaign and former treasurer of Louisiana Dermatological Society.
She acted as director of Tulane's Resident Cosmetic Clinic for 30 years, where Dr. Lupo has taught fillers, Botox, sclerotherapy, chemical peels and laser therapies since 1984. She is a trainer for Galderma and Allergan and is a founding director of The Cosmetic Boot Camp, an innovative CME program that teaches board certified core aesthetic physicians the latest techniques for aging skin correction. Dr. Lupo is also the author of more than 60 published articles and book chapters, and she has been a speaker on various dermatological topics at nearly 250 national and international meetings and seminars. He has participated in numerous FDA clinical trials for Juvederm, Botox, Kybella, Evolus and Revance.
Dr. Lupo has acted as a consultant or speaker over the years for Inamed, Bristol Meyers Squibb, Playtex, Kao Brands (Jergens, Curel, Ban, and Biore), Allergan (both skin care and Botox Cosmetic divisions) Dermik, Merz, Medicis, Galderma, Stiefel, Neocutis, Ortho- Neutrogena, LaRoche Posay, L'Oreal, Philosophy and TopMD Skin Care. She is often quoted in national beauty magazines on various dermatological topics from acne to aging skin and from skin cancers to fillers and cosmeceuticals. She has appeared on E! Entertainment Network, the Food Network, CNN news, and The View as well as local CBS, NBC, ABC and FOX affiliates in New Orleans.