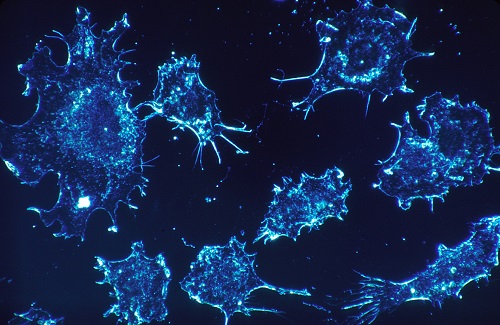 "AIVITA's approach aims to use the patient's own immune system to seek out and destroy cancer cells, including the tumor-initiating cells that are responsible for the growth and spread of the disease."
Overview
AIVITA's immunotherapy technology creates personalized vaccines for cancer patients that target and eliminate tumor-initiating cells which are the seed of the disease. Used alone or in parallel with other treatments, AIVITA's cancer immunotherapy represents a powerful new approach in the search for curative treatments for cancer.
The Advantage of AIVITA's Approach
The advantage of AIVITA's approach lies in our pan-antigenic approach – targeting all neoantigens, rather than a select few – to train the patient's immune system to target tumor-initiating cells. By educating immune cells isolated from the patient's own blood to recognize the complete and unique antigenic signature of the patient's own cancer-initiating cells, the treatment is capable of seeking out and destroying cancer and overcoming mutations over time.
In addition, by exposing the patient's immune system to a broader spectrum of antigens represented in the patient's own cancer, it is believed that the patient's immune system will now be able to identify mutated or dormant tumor-initiating cells.
AIVITA Biomedical is working to identify a surrogate, predictive marker of efficacy and is developing a potency assay for predictive analysis.