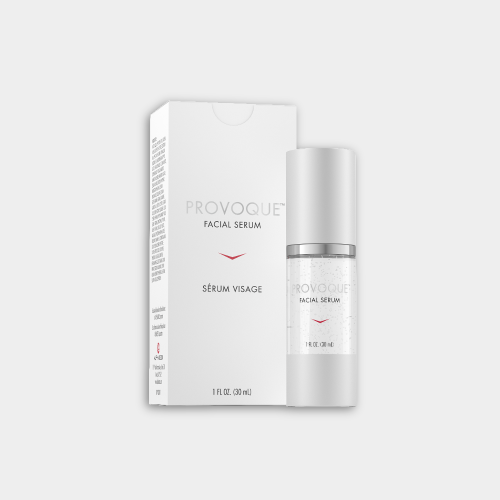 PROVOQUETM Facial Serum
The patented stem cell-derived formula in PROVOQUETM Facial Serum addresses several key signs of facial skin aging, including the appearance of wrinkles/fine lines, loss of firmness, rough dry texture, and blotchy discoloration.*
PROVOQUETM contains Alpha-2-HS Glycoprotein (fetuin), a molecule that is secreted in large quantities by young cells.
For all skin types; non-irritating, non-sensitizing
Backed by two control blinded clinical evaluations which tested performance and safety
*Data on file, AIVITA Biomedical, Inc.
PROVOQUETM Facial Serum is currently available for purchase through authorized physicians. To find a physician carrying PROVOQUETM near you, use our find-a-physician tool.
Containing factors present during the development and maintenance of youthful skin, PROVOQUETM Facial Serum is a new approach to addressing the visible signs of facial skin aging.
PROVOQUE™ contains the natural secretions of skin progenitor cells, in all their appropriate relative concentrations.
The technology utilized in PROVOQUE™ is backed by two clinical evaluations confirming product performance.
Bio-measurement assessment of skin hydration showed improvement in as early as 2 weeks with statistically significant results sustained through week 12.
The appearance of wrinkles and skin firmness improved in as early as 14 days, with significant results after 56 days.
Directions for use: Apply one pump and gently massage over the entire face twice daily or as directed by your physician or skin-care professional.
Alpha-2-HS-Glycoprotein (fetuin), natural growth factors from skin progenitors, amino acids, vitamins, antioxidants