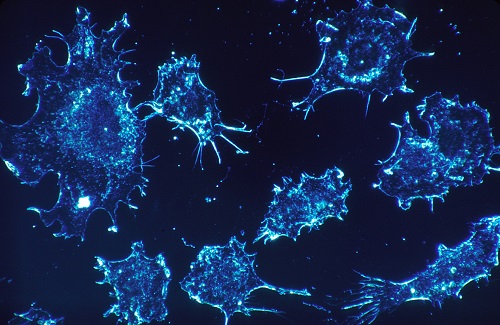 "AIVITA's novel approach aims to use the patient's own immune system to seek out and destroy tumor cells, including tumor-initiating cells that are responsible for the invasion and spread of the disease."
Overview
AIVITA's cancer immunotherapy technology aims to provide patients with a personalized treatment that targets and eliminates early cancer cells. Used alone or in parallel with other treatments, AIVITA's cancer immunotherapy represents a powerful new approach in the search for curative treatments for cancer.
The Advantage of AIVITA's Approach
The advantage of AIVITA's approach lies in the novel way in which immune-educating dendritic cells are loaded with antigens from the patient's own tumor-initiating cells. By educating dendritic cells isolated from the patient's own blood to recognize the patient's own tumor cells, the patient's immune system is exposed to the entire unique antigenic signature of the patient's specific cancer. As a result,  the treatment has the potential to seek out and destroy the very cells responsible for the growth of the disease wherever they have spread.
In addition, by exposing the patient's immune system to a broader spectrum of antigens represented in the patient's own cancer, it is believed that the patient's immune system will now be able to identify mutated or dormant tumor-initiating cells.
AIVITA Biomedical is working to identify a surrogate/predictive marker of efficacy and is developing a potency assay for predictive analysis.